More than likely you probably aren't going to be giving out gifts on St. Patrick's Day. You may want to pick up some green gear yourself in the form of the perfect St. Patrick's Day shirt. If you're in the corporate world, you might just hope that your employees show up the next day! At least St. Paddy's Day is on a Saturday this year for 2018, so everyone will have Sunday to recover from all those pints of Guinness, parades around the neighborhood, and the inevitable bar crawls that make up the holiday season.
A Time for Family and Friends
In all seriousness, for the Irish, St. Patrick's Day is a time to spend with your family, possibly have an amazing Irish breakfast early in the day, and maybe toast to "friends and family that bring light to the cottage, warmth to the heart, and joy to the soul," as the old Irish blessing says. You may need some fun St. Patrick's Day party ideas to consider or St. Patrick's day party food ideas that will help to balance out all that green beer. Irish soda bread and corned beef absolutely need to be on your party menu. Food & Wine Magazine has loads of tasty treat ideas that will be the perfect St. Patrick's Day fare for the foodie in everyone.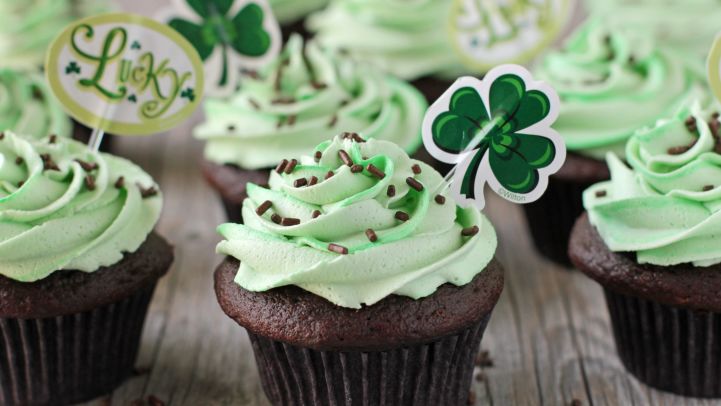 Green for Everyone
It never hurts to wear a little green for good luck too! So if you are going to be spending time with family and friends this St. Patrick's Day, you may need a hostess or host gift to bring to a festive gathering. Break out those green St. Paddy's Day t-shirts with funny expressions or sayings that will allow you to be a bigger part of the fun. "Kiss Me I'm Irish" is probably the most popular saying that is written on shirts and buttons that you can find in every party store.
Maybe a great bottle of Irish whiskey is the gift you'll want to give to a friend this year. Or a set of pint glasses will surely be appreciated that are engraved with the host's initials. You can find more meaningful gifts for the holiday with items like framed gifts of Irish blessings, Celtic Knot necklaces, or a bit of gold with a Claddagh rings for that very special gift.
If you have a business partner or a client that you want to celebrate St. Patrick's Day with a corporate gift, you might look towards some ideas for that just right corporate gifting solution that truly impresses them. When you don't have time to think of these ideas yourself, our Occasion Station personal shopping service is here for you.
However you choose to celebrate St. Paddy's Day this year, share some of your favorite ideas and traditions with us on our Facebook or Twitter page.